Randy's Aqua Pilot : Concentrates Vaporizer
Key Features:
Aqua Filtration System

Compact Aqua Bubbler Vaporizer

Max Temp. of 840 F

Two mouthpieces included with purchase of kit
Randy's Aqua Pilot : Concentrates Vaporizer
This vaporizer comes with a water filtration system, and as a result you will get very smooth hits. The water bubbler attachment features an open top, therefore users can place their products directly into the dish. Randy's Pilot was a best seller in 2016, and as a result the Aqua Pilot was born. We took all the features that made the Pilot such a popular item, and simply added more. Get the most out of your concentrates by picking up an Aqua Pilot today! This kit also comes with a traditional Pilot glass chamber, in case you want a break from your water attachment.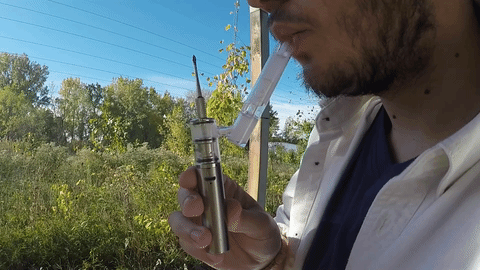 All Products listed on this website are not intended for nicotine or tobacco use. For use with legal herbs only. Must be over 18 years old to purchase (21+ in select States).